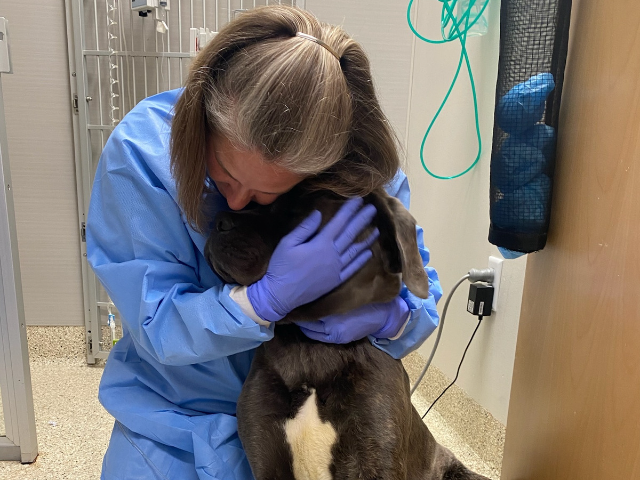 Urgent and Critical Care for Your Pet's Ailments
Animal ER Care in Colorado Springs, Colorado, provides critical care services when your pet is suffering from pain, illness or discomfort, or has been injured in an accident. We utilize the best technology and advanced systems to diagnose and correct ailments such as broken bones, intestinal problems, lacerations, and more. Your pet's health is our top priority.
Diagnostic
You know your pet the best and can identify if they are in distress or their behavior has changed. If you are unsure what the problem is, come to us. We provide full diagnostic services, including blood work, radiographs, and ultrasounds.
Emergency/Life Threatening
Bring your pet in as soon as possible if they have been in an accident, are behaving strangely, swallowed something, were poisoned, or are in pain or discomfort. We offer emergency treatment services as well.
Urgent Care/Non-Life Threatening
Even if your pet isn't in imminent danger, they may still be uncomfortable enough to need urgent care. Don't let them suffer. Bring in your pet if they require critical care.
Anesthesia
An important element of our emergency services is the administration of anesthesia. Kim Spelts is our on-site anesthesia specialist who will determine the proper kind of anesthetic for your pet.