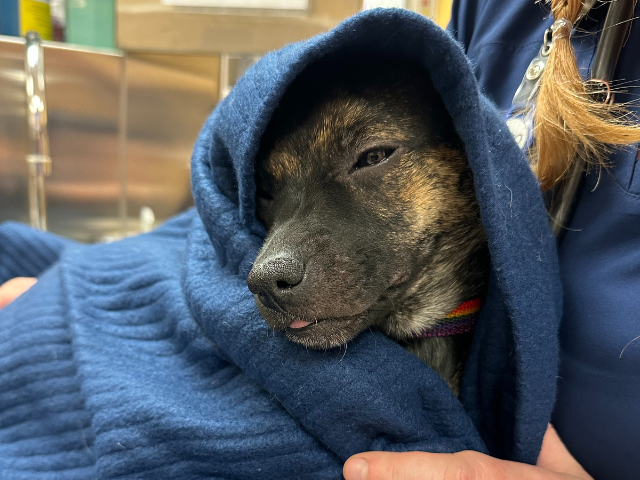 Emergency Care Services for Bite Wounds
You are likely to notice your pet has occasional cuts, lacerations, and wounds, especially if there are multiple pets in your home. Although bites are common, serious concerns still exist about the possible risks and problems that can arise. Animal ER Care in Colorado Springs addresses these concerns with essential wound care for animal bites your pet has suffered.
Common Bite Wounds
Bites can occur in a variety of different situations, with the most common occurrence happening in fights between animals. A dog fights other dogs, even other pets in your home, as a way of demonstrating their alpha status. While defending itself, a dog or cat may bite another animal, leaving behind a wound. Other bites happen due to a pet's curiosity or poor timing. For example, your pet may surprise a snake and end up with a bite wound. Snake bites are a particular concern because of the potential for severe health complications.
---
Bite Risks
A variety of different health complications can arise from a bite wound. Ensure your pet receives the appropriate care based on the risks associated with the specific animal involved. Common risks from bite wounds include:
• Rabies, Particularly When Bitten By a Wild Mammal
• Infection From Deep Bites
• Poison, Particularly From Snakes
• Sickness Or Other Viruses
• Pain and Discomfort
• Severe Injuries and Surgical Treatments
---
Wound Care
If your pet suffers a bite wound, temporarily stop any bleeding by applying pressure with a bandage or cloth and immediately obtain emergency care. Remain calm and speak to your pet in a low voice. Our wound care services are tailored to the situation, providing the appropriate treatment based on the specific risks and complications. We track your pet's health during the healing process and ensure all treatment options are available, such as infection prevention, medication, anti-venom for a snake bite, or required shots for rabies. Recovery time is based on the severity of the injury. Your pet will have at least a small period of recovery and limited activities until healing begins.